As summer fruits are coming to the end of their season, I am always desperate to find ways to pickle and preserve them so that I can enjoy berries all year round. Vinegar and fruit have a natural affinity together and seem to bring out the best in each other. Fruity vinegars are dead easy to make, require minimal effort, last for ages, and as they look so pretty they make great gifts.
A splash of tayberry or raspberry vinegar enhances sauces and is a perfect accompaniment to rich game particularly pigeon and piquant vegetables such as beetroot.
Both of the vinegar recipes makes 1 large bottle or two 200ml small bottles.
Tayberry Vinegar
450g fresh tayberries or raspberries
sprig of thyme
450ml vinegar
Fill a bottle or kilner jar with the fruit, squish slightly with a fork to release the fruity juices. Fill with the vinegar and thyme. Leave to infuse for several days.
At this point you can strain the pulp through muslin cloth, to leave a smooth liquid or leave the berries at the bottom.
Quick raspberry vinaigrette
Taste and adapt seasoning to your liking - the key to a good dressing is the balance of sharp and sweet flavours.
3 tablespoons raspberry vinegar
1 tablespoon honey
2 tsp dijon mustard
2 tablespoons extra-virgin olive oil
Salt & freshly ground pepper, to taste
This couldn't be easier - combine all the ingredients in a jam jar and shake well!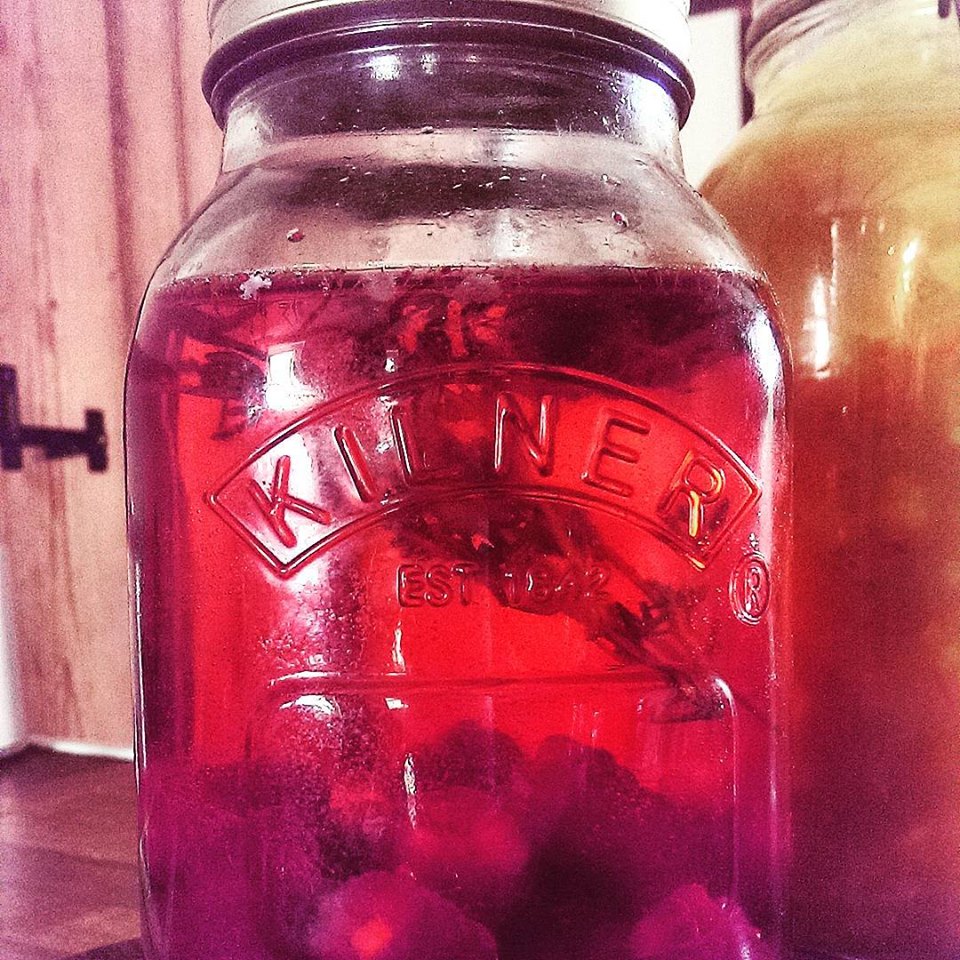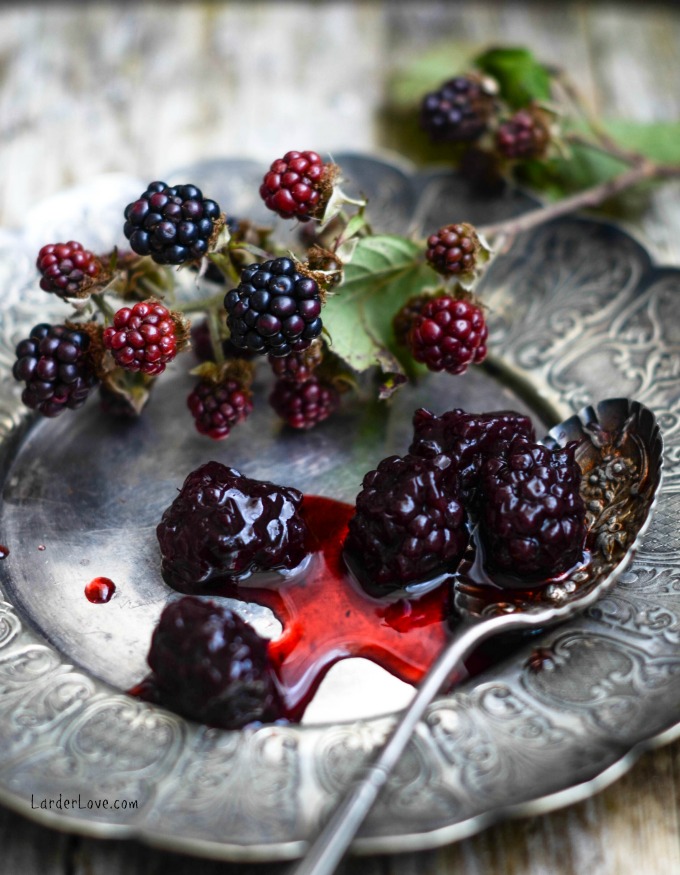 Spiced Pickled Blackberries
This has to be one of my all time favourite ways to preserve the flavours of autumn, use the pickled berries in salads or on cheeseboards and the gorgeously spiced warming vinegar that remains is perfect for enhancing game gravies.
450g blackberries
300ml red wine vinegar
200g caster sugar
2cm ginger very finely sliced
4 cloves
8 black peppercorns
2 bay leaves and a sprig of thyme
6 juniper berries crushed
pinch of sea salt
Place the sugar, vinegar, herbs and spices in a saucepan over a medium heat. Bring the liquid to the boil, stirring often to dissolve the sugar. Remove from the heat and leave to cool completely.
Pour the cooled liquid over the blackberries carefully. Leave to infuse for several days before use.