Perfect with a garlic herb yoghurt dip.
Makes 16 large or 32 small rolls
800g lamb mince
1 large red onion finely chopped
4 large cloves of garlic roughly chopped
1 tbsp ground cumin
1 tbsp sweet paprika
2 tsp black pepper
2 tbsp harissa paste (Belazu is best)
1 large handful sultanas roughly chopped
1 large handful almonds toasted
2 tbsp ketchup
1 tbsp flat leaf parsley finely chopped
2 packs puff pastry
1 egg (for glazing)
sesame seeds to top
Heat 1 tbsp of oil in a saucepan and gently caramelise the onions, after 10 minutes add the garlic harissa paste, ground spices and 1 tsp salt. Cook for a further 2 minutes, then blitz in a food processor to make a smooth paste.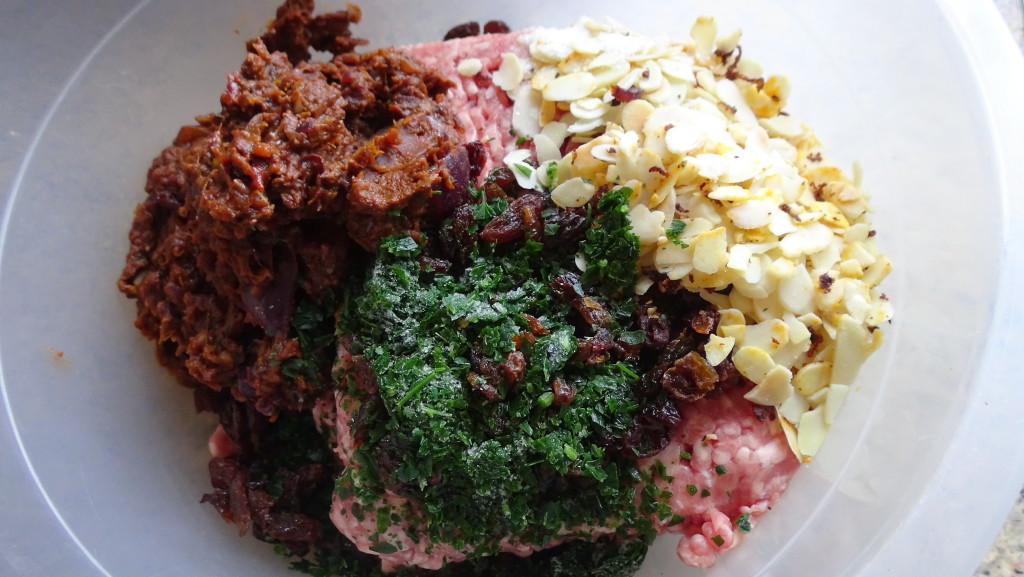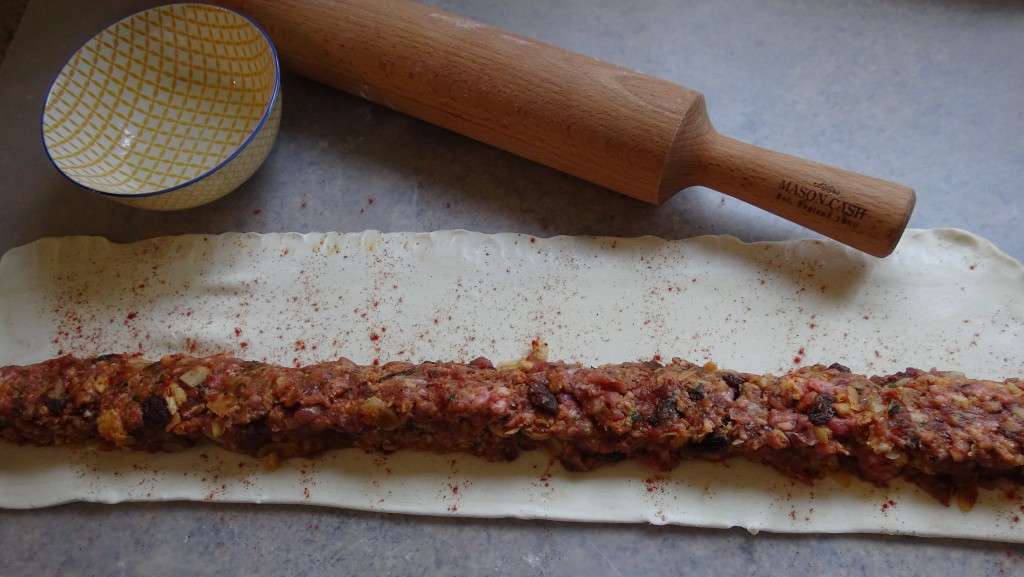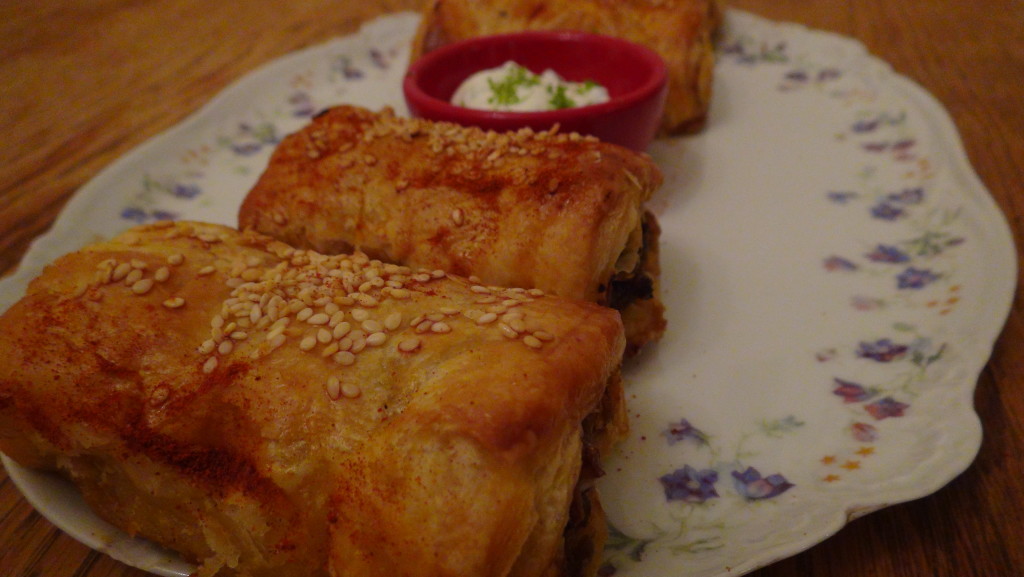 In a large bowl, thoroughly combine the paste, lamb mince, parsley, almonds, sultanas, ketchup and seasoning.
TIP: In a small frying pan, fry a small amount of the mixture- to test the seasoning, and adapt if neccesary.
Divide each pack of pastry into 2, then roll out the pastry on a lightly floured cold surface into 15cm wide strips.
With your hands shape the lamb mix into fat sausages and lay along the centre of the pastry.
Wet the edges then tightly roll the pastry over the lamb mix. Cut each half into 4 even size rolls.
Brush with egg then sprinkle over the sesame seeds. Bake in a preheated oven for 20-25 minutes at 180C.