A true taste of the Suffolk coast in this wild pesto using 2 common coastal wild plants - sea purslane and sea beet. Their natural saltiness means there is no need to add salt in this recipe- perfect served with any white fish.
Ingredients
2 handfuls of sea purslane (leaves only)
1 handful of sea beet
1 good handful of pine nuts toasted
2 small garlic cloves crushed
4 tsp lemon juice
4 tbsp good cold pressed rapeseed oil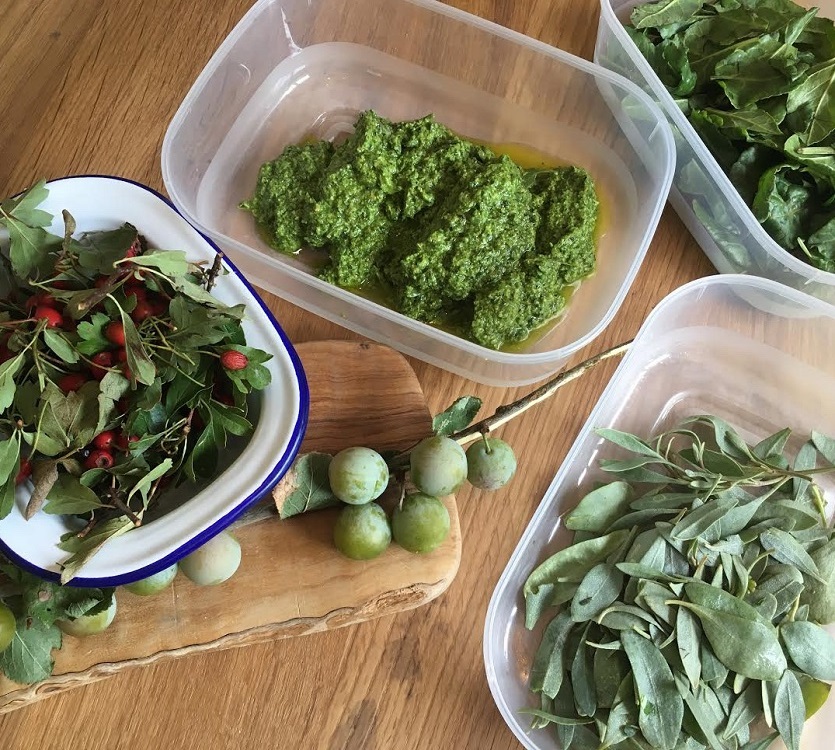 Method
Blanch the sea beet in a small pan of boiling water for 2 minutes then drain into a colander. Squeeze out the excess water.
Place in a bowl with the remaining ingredients with a good pinch of black pepper (no need to add salt) and using a hand blender whizz to a smooth sauce. Taste for seasoning.