Umami is often referred to as the "fifth taste" alongside salt, sweet, sour and bitter, and is essentially a deep savoury flavour which really helps to intensify other ingredients. Think parmesan, anchovies, soy sauce and wild mushrooms.
This recipe is for a delicious summery tart which recently featured on my menu at Mash Up Sunday, but with the addition of poppy seeds in the pastry for added pizazz! Despite several different stages to making this tart, it is well worth the effort, perfect for a lazy Sunday afternoon in the sun spent with friends and family!
British tomatoes are one of my favourite things about summer, and living on the Essex/Suffolk border we have a number of great local tomato growers. I've been using Lawford baby plum tomatoes, supplied by Keepers Nursery- but even better still, use homegrown.
The secret to this dish is the layer upon layer of flavour-buttery parmesan pastry, piquant umami tapenade, sweet onions and aromatic fennel, tomatoes, and to finish it all off a fresh pesto dressing and lashings of salty grated parmesan.
STEP 1: Parmesan All Butter Pastry
200g plain flour
150g slightly salted butter
50g shaved parmesan
1 tablespoon black poppy seeds
Pulse the flour and butter together in a food processor briefly, then add the cheese and seeds. One tablespoon at a time add cold water, pulse until the pastry just comes together (not too sticky or dry). Wrap in cling film and chill till needed.
STEP 2: Umami Tapenade
1/2 garlic clove
1/2 jar black pitted olives
2 tablespoons of capers
4 anchovies in olive oil
fresh lemon juice
black pepper, little sea salt
extra virgin olive oil or rapeseed
Whizz all ingredients in a food processor, till smooth but with a little texture still (you do not want a paste).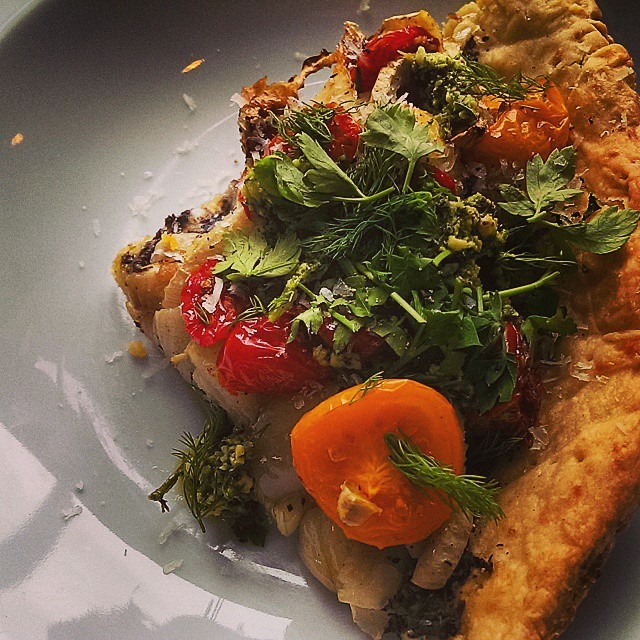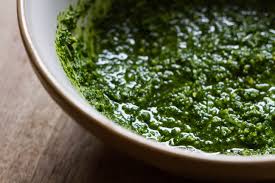 STEP 3: Pesto dressing
Not a very exact recipe, but pesto is all about tasting and adapting to your liking!The key is balance.
Two Big handfuls of flat leaf parsley and fresh fennel (not bulbs)
1/2 garlic clove
3-4 tablespoons of olive oil
1 tablespoon white wine vinegar
1 handful parmesan grated
1 handful cashew nuts toasted
fresh lemon juice
1 tsp sea salt
Whizz the nuts till finely ground, add the herbs and garlic,Whizz again then add the cheese, and gradually incorporate the oil and vinegar till a dressing like consistency. Season to taste with lemon juice/salt/pepper.
STEP 4: Roasting your veg. The secret is low and slow!
1 large bulb of fennel medium sliced
2 large white onions medium sliced
1 punnet of baby plum tomatoes
Generous glug of olive oil, salt and pepper
Preheat your oven to 160c, Roast the onion and fennel with a good drizzle of oil, for 1 to 1 and a half hours until tender.
Halve the tomatoes, season and drizzle with olive oil, and roast for 40mins to an hour.
STEP 5: The Assembly
Preheat your oven to 180C.
Line a large circular flan/tart tin with baking parchment.
Roll out your pastry till 1 cm thick and push the pastry into the tin (allow a little overhang as the pastry will shrink slightly).
Bake blind for 20 mins, then uncovered for another 15-20 minutes or until crisp and golden brown.
Now for the assembly job; spoon the tapenade onto the base of the tart and spread evenly. Then arrange the fennel and onions on top, season. Now place the tomatoes /facing upwards on top.
Season again, then spoon on a tablespoon or so of the pesto dressing.
Finish with a grating of parmesan and freshly torn fennel and serve with some buttered jersey royals and greens.