Another recipe created to use up my bountiful supply of wild garlic. I served these up as canapes but by all means these would be great at full size for lunch.
Ingredients
Wholemeal/white crusty bread cut into fingers
To garnish:

Pickled mushrooms/mushroom antipasti
Shoots/cress
Rarebit Topping
50g Creme fraiche
50g butter
50g plain flour
100ml of milk
150g Extra mature cheddar cheese grated
salt and pepper
good splash worcestershire sauce
1 tsp english mustard
small handful wild garlic leaves finely chopped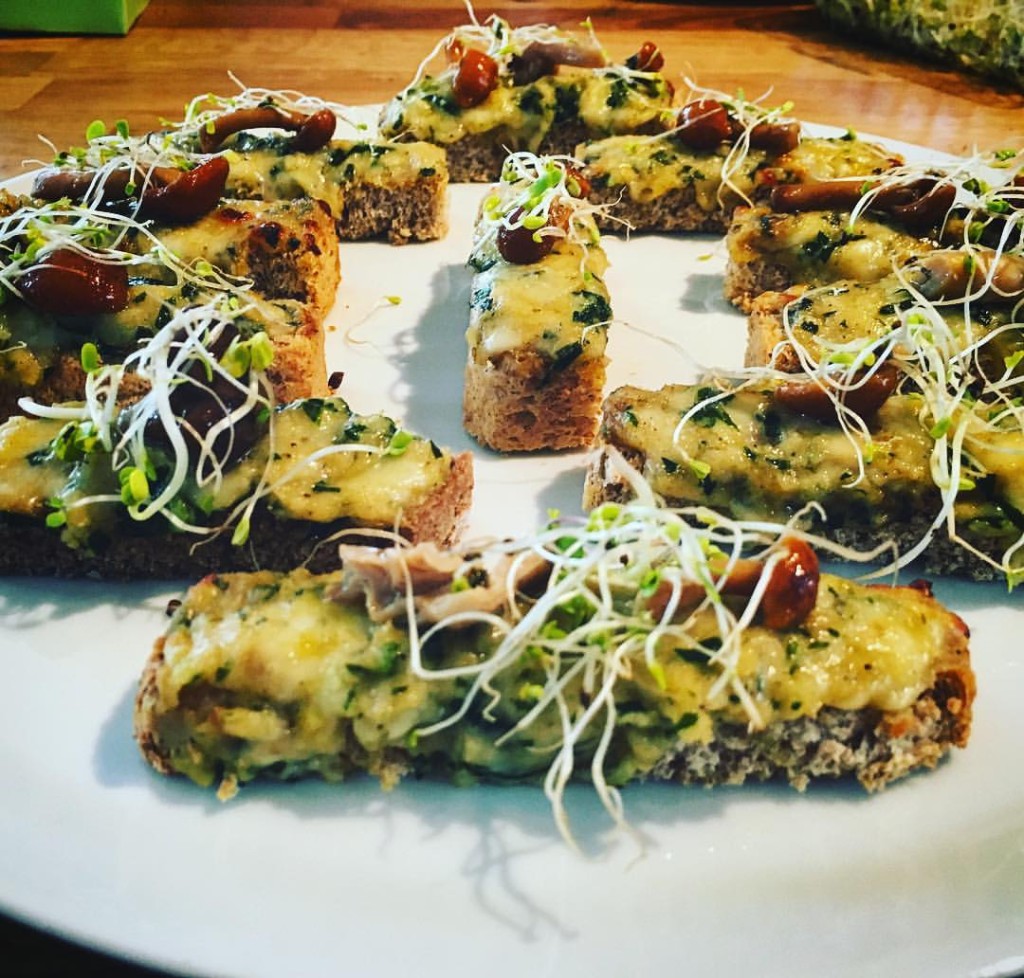 Make the topping by melting the butter in the saucepan then whisking in the flour to make a white sauce. Gradually incorporate the milk and creme fraiche. Take off the heat and add the rest of the topping ingredients.
Pre-heat oven or grill to 180c. Arrange the bread fingers on a baking tray and toast lightly for a few minutes.
Then dollop a spoonful of the rarebit mixture on top and grill/bake till the topping is golden and bubbling. This will take around 5 minutes.
Garnish with the mushrooms and shoots.